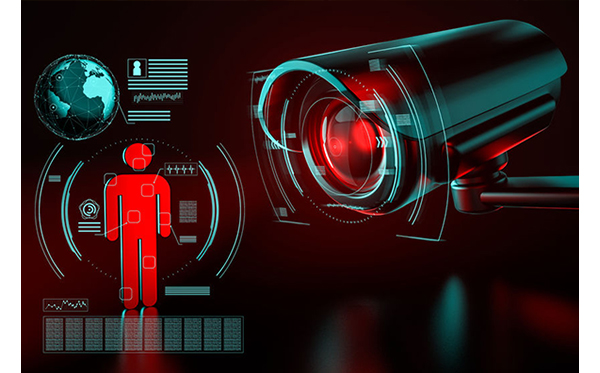 Introduction to A.I. Enabled Camera Monitoring
The introduction of data and analytics has been a game changer in the world of proactive security. Surveillance technology designed to prevent crime before they occur continues to evolve and cross paths with advancements in data-based software solutions. This rapid development of technologies that detect high-risk scenarios before they escalate eliminates reactive response and ensures communities and businesses remain safer and more secure. 
One such game changing innovation in proactive security has been artificial intelligence (A.I.) enabled camera monitoring. The application of A.I. in surveillance technologies has become one of the most revolutionary developments the security world has seen since the integration of data analytics with surveillance systems. With AI, security professionals deploying surveillance solutions for commercial and residential properties can move beyond just monitoring to leverage every video frame of data stored in the cloud to identify and assess threat profiles and respond accordingly; whether it is through an audio warning or contacting emergency dispatch. Quite simply, A.I. enabled camera monitoring and its capabilities are designed to minimize risks and maximize crime prevention and save lives.
The before and after
Video data in the past was cached for a short time frame before being overwritten. Today, segments of A.I. such as video analytics, machine learning and deep learning offer security professionals immense volumes of data generated by IoT (Internet of Things) ecosystems to identify distinguishing patterns within data sets. Key insights are gleaned from these pockets of data sets that can be of tremendous help in developing and fortifying security strategies. Under the A.I. umbrella, video analytics and machine learning integrated into camera monitoring systems yield a holistic view of data and links data points to identify what is happening. This enables it to quickly identify high-risk situations before they occur.
Detecting and analyzing behavior to identify potential threats
Another segment within the A.I. wheel house is behavioral analytics. It has emerged as one of the most important crime deterrence methodologies in camera monitoring systems. This innovation combines the latest computer hardware technologies with deep learning which makes use of behavioral analytics data to recognize high risk or hazardous situations based on the detection of certain human postures or actions (e.g. a cashier's raised arms or an individual crouching near an ATM, an employee slipping and falling, etc.). It can even detect a potential active shooter in real time, transmitting instant alerts to first responders.
To learn more about Camera Monitoring with A.I., reach out to us today and we will share our insights with clarity and transparency. CONTACT US 805-499-6555