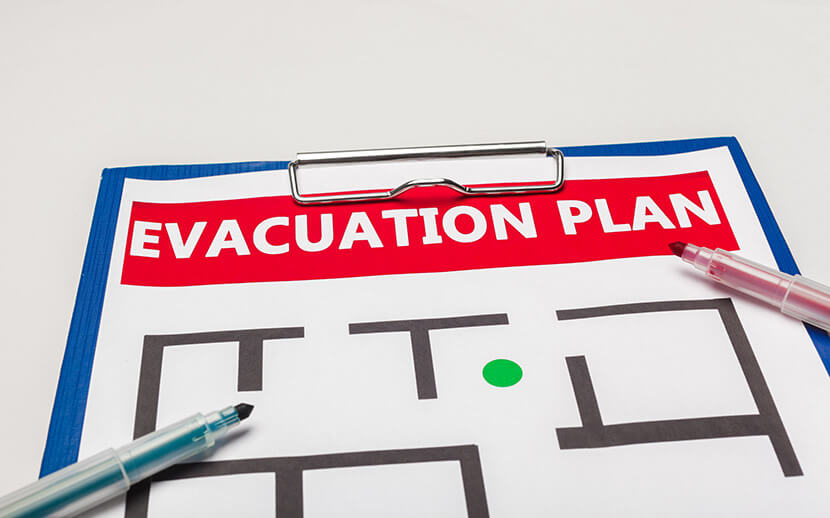 4 Home Fire Safety Questions You Need to Consider
Call Gates Security 805-499-6555
Fire remains a very real threat in Southern California. As summer is coming to a close, we know how important it is to get in those last backyard BBQs and bonfires. But with California's wildfire season already in full swing, it's more important than ever to be mindful of fire safety. Practicing fire prevention and safety is a proactive approach to minimizing the chances of fires getting out of hand. Here are 4 home fire safety questions you need to consider:
How Are You Building Recreational Fires?
It's never a good idea to use your grill or build your family bonfire near your home or anything that might easily catch on fire, such as near dry grass, trees, wooden furniture, etc. where it can easily spread if the wind picks up or if sparks fly.  Be sure to keep a bucket of water or a garden hose nearby to help manage or extinguish the fire if it begins burning out of control. Most importantly, never leave a fire or grill unattended. 
Are You Doing Your Part to Prevent and Protect from Wildfires?
As many as 90 percent of wildfires in the United States are caused by people. You and your family can greatly minimize the risk of a wildfire starting on or near your property by regularly taking time to clear out any flammable materials such as dried leaves or brush on your property.
Have You Evaluated Your Fire Prevention System Lately?
One of the best fire prevention measures you can take as a homeowner is to regularly check your smoke detectors. After all, they'll only alert you to the presence of fire if they're working properly. It is crucial to frequently check and replace any dead batteries in your detectors and test any alarm to ensure it is functioning properly. You may even wish to consider a 24/7 home fire alarm monitoring service to make sure your system is as up-to-date and is constantly being monitored, especially if you live in a region where wildfires are prominent.
What's Your Emergency Fire Plan?
If a fire does break out in or near your home, you'll want to have a plan in place to get everyone out safely and to ensure authorities are contacted to help extinguish the fire to prevent further damage to your home and others nearby. Be sure to include all members of your household in the development of the plan so that everyone is clear on what to do. Some of the most important things to consider are:
Always have at least 2 ways out.

Have a meeting spot that is a safe distance from the house such as at a tree, mailbox, or neighbor's house. 

Practice your plan regularly.
Gates Security Fire Services
In addition to our patrol and response service, Gates Security now offers a fire service consisting of a water pump that uses water from your pool in combination with a fire retardant that you can spray on your home in case of imminent fire danger. Our Fire Liaisons will deploy to your home to install and prime the water pump for you and will even patrol the area for nearby fires or fire hazards.
If you have questions about residential fire security, fire alarm monitoring, or residential patrol, call Gates security today. 
805-499-6555