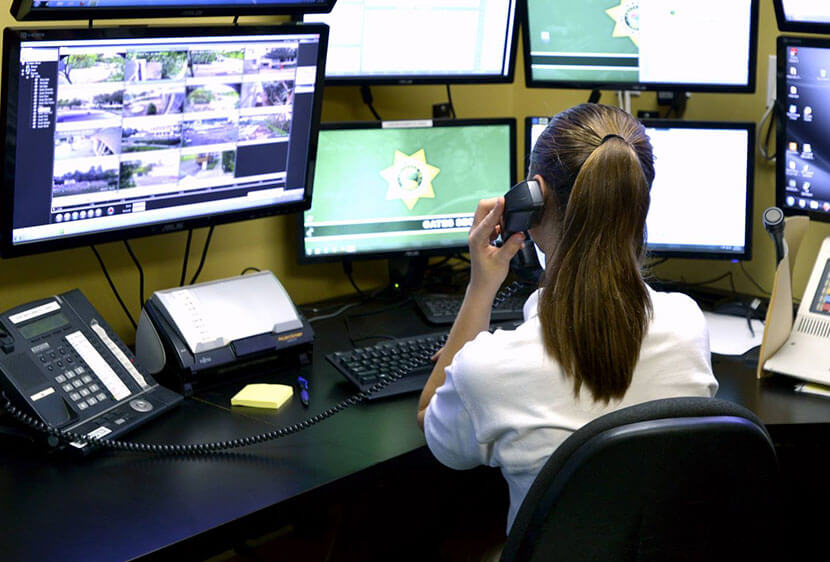 Why Does LOCAL Alarm Monitoring Matter?
Call Gates Security 805-499-6555
When it comes to home and business security, most of us know that the choice in security technology matters, but few give much thought to their monitoring provider. Why? Most people do not understand how alarm monitoring works with enough knowledge and confidence to make an informed decision on how to best address their monitoring needs. Don't worry, we're here to help.
What is Alarm Monitoring
On their own, security alarm systems serve as a passive security measure that provides an audible warning and deterrence to intruders when their actions trigger an alarm. When the alarm is triggered, someone must be able to hear it and act to alert law enforcement or emergency personnel before help is initiated. 
Alarm monitoring provides a way for a security system to communicate critical information such as your account information and type of alarm to the monitoring provider. This process turns a passive security alarm system into an active one with someone in a central monitoring station waiting for alarm signals ready to dispatch Gates Patrol Officers for appropriate intervention 24/7. 
Local or National Monitoring
Around-the-clock monitoring is an important option offered by the majority of security system providers. Most, however, offer the services of a national provider. An alarm event, such as an intrusion, triggers a signal that goes to an alarm monitoring station. At the station, a trained operator can confirm the alarm and contact local emergency services to respond to the event.
Since it takes a considerable amount of investment into a monitoring station's infrastructure, most alarm system providers will contract with a national provider to provide these services to their client. In most cases, the national center will not be located in the same state as the alarm system owner to which the services are provided. 
In local alarm monitoring, the company providing security systems and security services has invested in the monitoring infrastructure and provides that service directly to their own customers. During an alarm event, the operator is familiar with the client and has the most detailed knowledge of the area, and can provide accurate information to patrol officers. Additionally, your service provider has the opportunity to develop a working relationship with local authorities which develops a level of trust and rapport that leads to even faster response times. 
How is Gates Security Different?
The best way to address any security event is to gain information, stage, and deploy the appropriate response quickly. At Gates, we've invested heavily in technologies that provide our customers with local monitoring services. Why? Because we believe this is most advantageous for our customers. When a security event happens, our customers talk to operators who live in the areas they serve and have detailed knowledge of the community and its security challenges, not a voice hundreds of miles away. 
Gates Security specializes in full-spectrum and hyper-local security, offering business and residential security systems, system monitoring, as well as 24-hour proactive patrol and response options to the communities we serve. As the only company providing this suite of services in these communities, our training, local expertise, experience, and service capabilities allow us to provide customers with a greatly enhanced security service close-to-home. 
Do we sound like the right fit to provide you with customized security services? Call today, 805-499-6555